MH314C 4-roll to be shown at Fabtech 2011
We are excited about exhibiting at Fabtech in Chicago, November 14-17, 2011 and hope that you will stop by at our booth #2763 to learn more about us and our products.Come talk to our knowledgeable and friendly sales personnel. Ask questions. Pick up brochures. Get ideas. This year we have a MG made MH314C 4-roll plate bending machine on the floor. Come and take a look.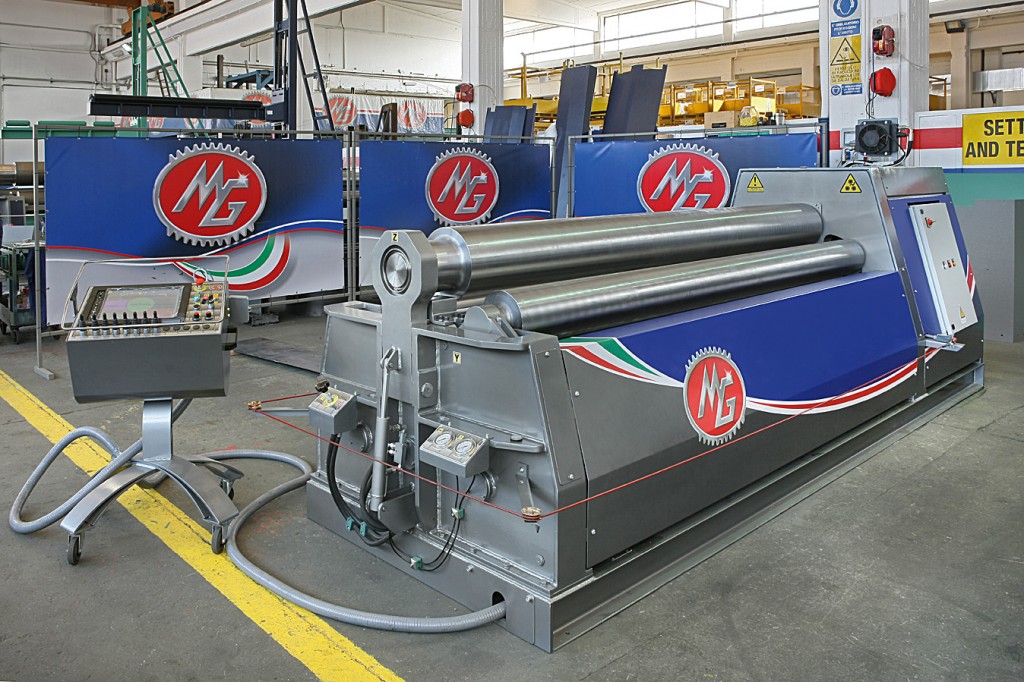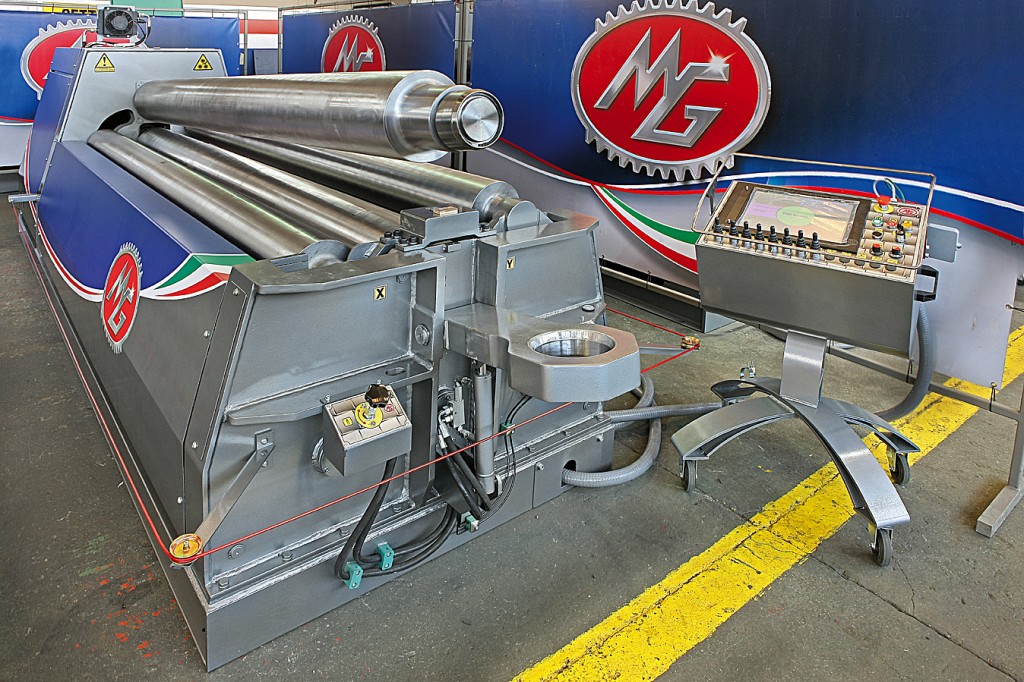 This is the ultimate evolution in the plate bending field with two dragging rolls with hydraulic pinching allowing a steady and precise material dragging. This plate bending machine is the easiest, most versatile, quickest and precise the market can offer. It comes with a Touch Command Control.
Technical data
Installed power:                            10 HP
Top roll diameter:                         11.4"
Lower roll diameter:                     10.3"
Side rolls diameter:                       8.3"
Capacity
Working length:                           122"
Max. rolling thickness:                  9/16"
Max. pre-bend thickness:            1/2"
The max performances are referred to shells of diameter equal or larger than 3 times the top roll diameter and with material with a yield point 38,000 PSI.
Tags: 4-roll plate roll, Booth # 2763, Fabtech 2011, Fabtech Chicago, MH314C plate roll
---