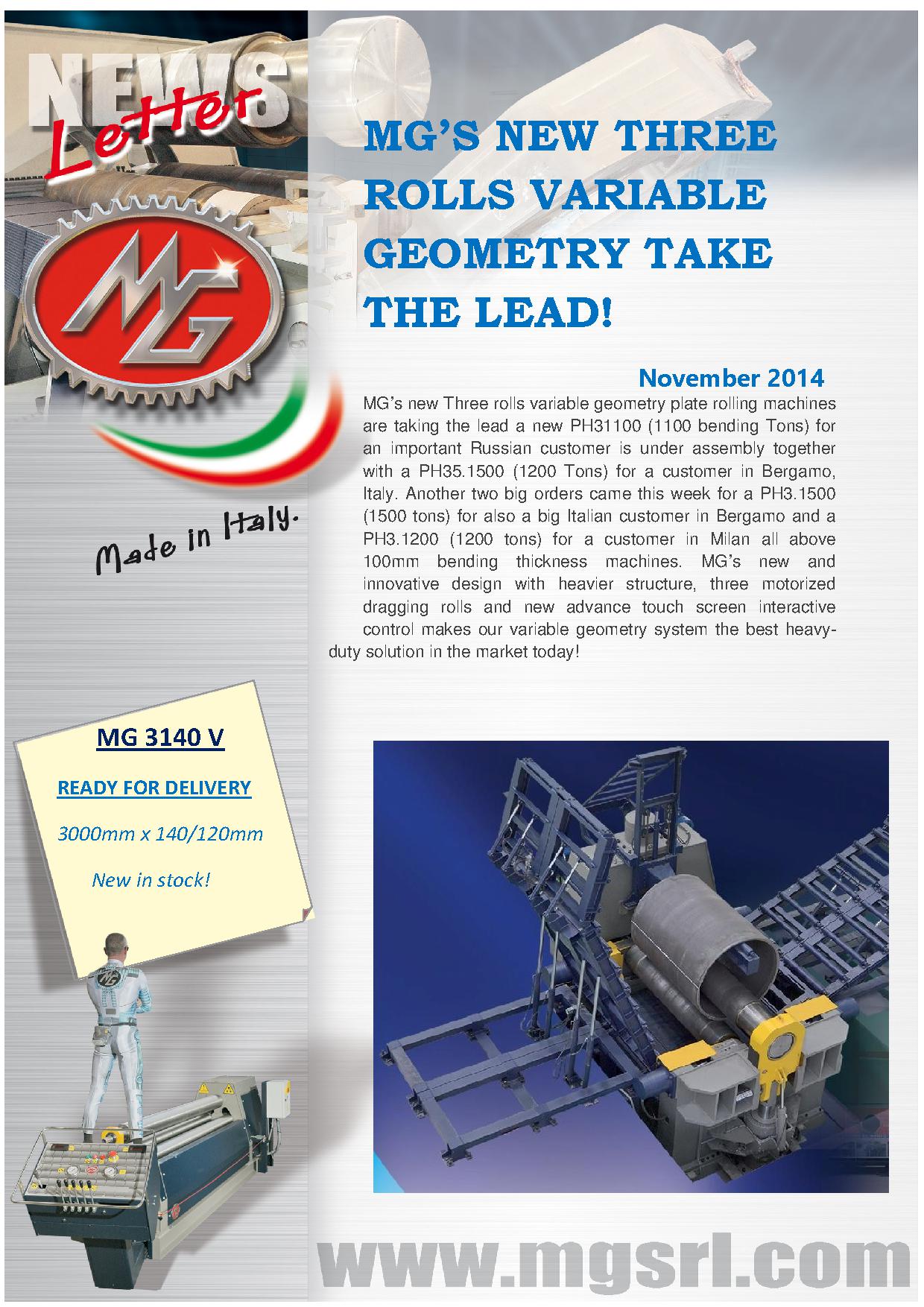 MG's New Three Rolls Variable Geometry Takes the Lead!
MG's new three rolls variable geometry plate rolling machines are taking the lead with a new PH31100 (1100 bending tons) for an important Russian customer, together with a PH35.1500 (1200 tons) for a customer in Bergame, Italy.
Another big order came this week for a PH3.1500 (1500 tons) for a big Italian customer in Bergamo and a PH3.1200 (1200 tons) for a customer in Milan. All machines above with a 3.94″ thickness.
MG's new and innovative design with heavier structure, three motorized dragging rolls and new advanced touch screen interactive control makes our variable geometry system the best heavy-duty solution in the market today!
Click HERE or the picture to the left for a full screen version of the newsletter.