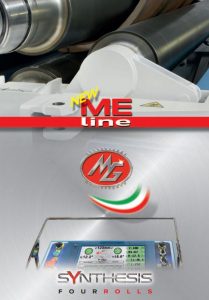 Hydraulic rolling machine, model ME Synthesis, with "MG electronic parallelism" technology.
Digital innovations to the management of the rolls; the movement and the parallelism of each roller are controlled electronically to ensure perfect synchronization of the two ends and the maximum precision of positioning.
Open full brochure by clicking image to left.