Welcome to our booth C7716
It is that time of the year again. After months and months of planning, selecting the booth location, budgeting, deciding on what to show, building the booth display, completing forms and ordering services, electrical outlets, carpets, padding etc. and worrying about getting the display machine to the show in time and most of all in perfect condition, we are now finally ready for this year's show. Almost. Still a few more days to go.
We are very excited and look forward to the show. It is after all North America's most comprehensive event for metal forming, fabricating, welding and finishing companies. Last year the show that was held in Chicago shattered all records of previous shows, with the number of buyers walking the floor, educational conference attendance and the overall square footage of exhibit space. We hope that we break another record this year.
In our booth C7716 we will showcase a MH314C 10' x 9/16" 4-roll plate bending machine with full CNC touch command control – EVO. We would love you to come and "test drive" the machine and meet the friendly people from C Marshall Fabrication Machinery, Inc. (CMF) and MG – the factory in Italy that builds our rolls.
MG s.r.l was established in the city of Fossano, Italy in 1959. In 1981 MG began the construction of plate bending machines. Two years later the company concentrated efforts towards a quality production in the field of hydraulic plate bending machines; the original 500 sqm of covered plant surface was extended to the present 4000 sqm on a total area of over 6000 sqm.
MG is today able to answer to almost any kind of demand on plate bending machines manufacturing, and is in condition to propose a large range of models with useful plate length from 20" mm to 28' and bending thickness capacity from .040" up to 10-1/4".
The bending machines model MG and MH are the result of a continuous research and innovation in the product engineering and manufacturing, making use of components of the latest technology and innovative solutions. These models are designed and manufactured to obtain a bending capacity equal to 3 times the upper roll diameter with steel plates yield of 36,000.
C Marshall Fabrication Machinery, Inc. is the proud official distributor of MG's plate rolls in  USA.
Below you can see a few pictures of MH314C – the machine that will be showcased in our booth C7716.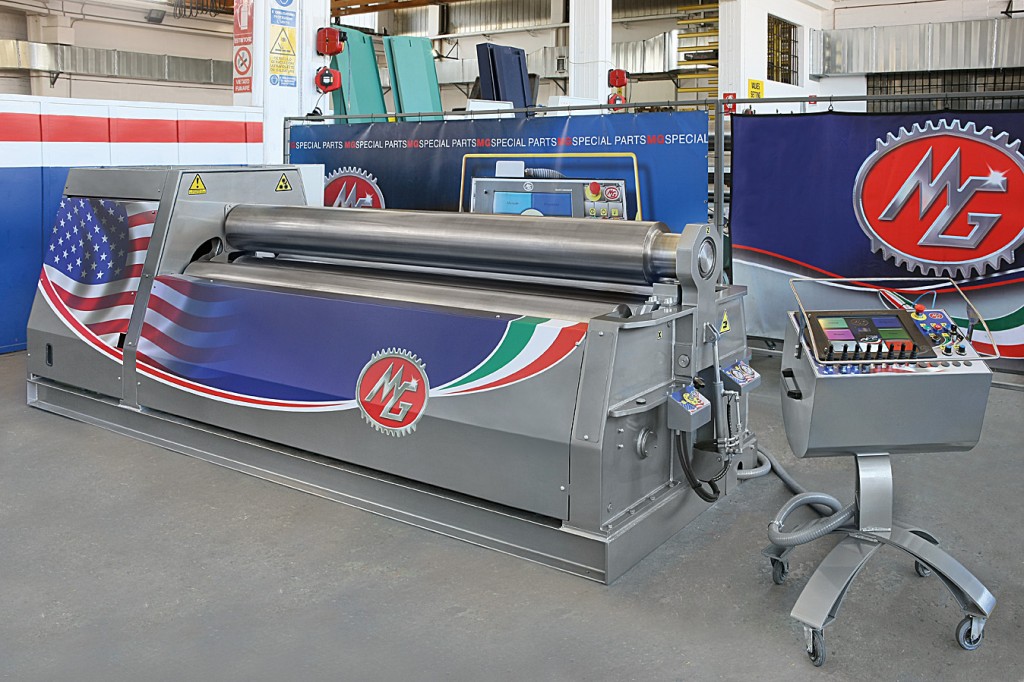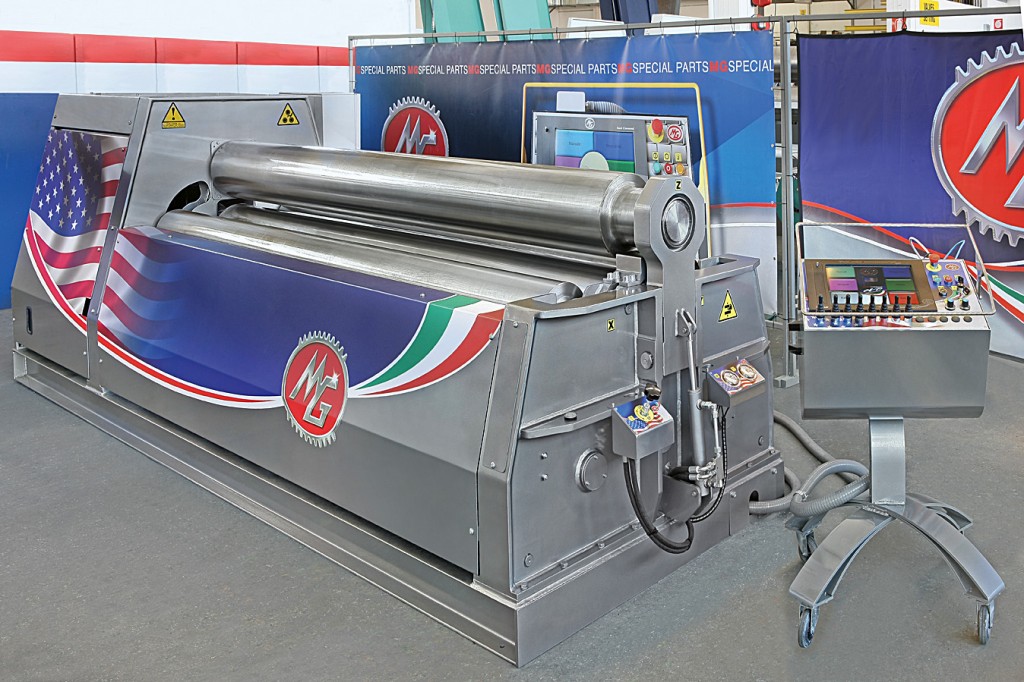 Tags: CMF.C Marshall Fabrication Machinery, Fabtech 2012, Inc.;, MH314C, touch command control EVO
---