Over 35,000 visitors made FABTECH 2011 the largest event in show history!
THANK YOU to all the industry professionals who joined us in Chicago and made FABTECH 2011 the best attended event in show history.  FABTECH 2011 shattered all records of previous shows, with the number of buyers walking the floor, educational conference attendance and the overall square footage of exhibit space.  The recently concluded, four-day exposition and conference at Chicago's McCormick Place welcomed a historic 35,457 attendees from more than 80 countries and had over 1,300 exhibitors.  Buyers were exposed to more than 500 new products and hundreds of equipment demonstrations.
If you missed it, you can still view the Official On-Site Guide and Directory.
Next Destination: Las Vegas in 2012!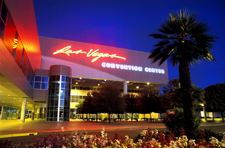 Mark your calendar now: November 12-14, 2012 at the Las Vegas Convention Center – FABTECH returns to Las Vegas for the first time in four years.   Plans are already underway to make it another great event!  Click here to be notified once registration for FABTECH 2012 is open.  You won't want to miss it.
Tags: Fabtech 2011, Fabtech 2011 Newsletter, Official On-site guide
---